AstroToolBox is a Java tool set for the identification and classification of astronomical objects with a focus on low-mass stars and ultra-cool dwarfs. It contains a catalog search for SIMBAD (measurements & references), AllWISE, CatWISE, unWISE, Gaia, NOIRLab Source Catalog (NSC), Pan-STARRS, SDSS, TESS Input Catalog, VISTA VHS and 2MASS catalogs, plus a spectral type evaluation feature for main sequence stars including brown dwarfs. The spectral type evaluation is performed by applying the relations described in Pecaut & Mamajek (2013), Best et al. (2018), Carnero Rosell et al. (2019), Skrzypek et al. (2015), Skrzypek et al. (2016) and Kiman et al. (2019). There's an SED fitting tool for ultra-cool and white dwarfs using Best et al. SEDs for Field Ultracool Dwarfs and the Montreal Cooling Sequences (Bergeron et al.) for white dwarfs, respectively. A feature that enables the drawing of Gaia color-magnitude diagrams (CMD) with overplotted M0-M9 spectral types is also included. The Montreal Cooling Sequences can be drawn on the white dwarf branch of the Gaia CMD. The SEDs and CMDs can be saved as PNG or high quality PDF files. Furthermore, the tool has an image viewer that blinks images from different epochs, using WISE coadds (Meisner et al. 2017) and DECaLS cutouts (Dey et al. 2019), in order to visually identify the motion or variability of objects. These images can be saved as PNG or animated GIF files. Overlays of all featured catalogs can be added as needed. Custom overlays can be created from VizieR catalogs or local files. The tool displays time series (static or animated) using infrared and optical images of various surveys (DSS, SDSS, 2MASS, AllWISE, DECaLS). It contains a photometric classifier that uses the photometry of the above mentioned catalogs to create a detailed spectral type classification. The tool also includes an ADQL query interface (IRSA, VizieR, NOAO) and a batch spectral type lookup feature that uses a CSV file with object coordinates as input. In addition, the tool has a file browser linked to the image viewer, which makes it possible to check a large list of objects in a convenient way. Interesting finds can be saved in an object collection for later use. The tool also offers a number of handy astrometric calculators and converters.
Download Gaia DR3 custom overlays
Screenshots
Catalog search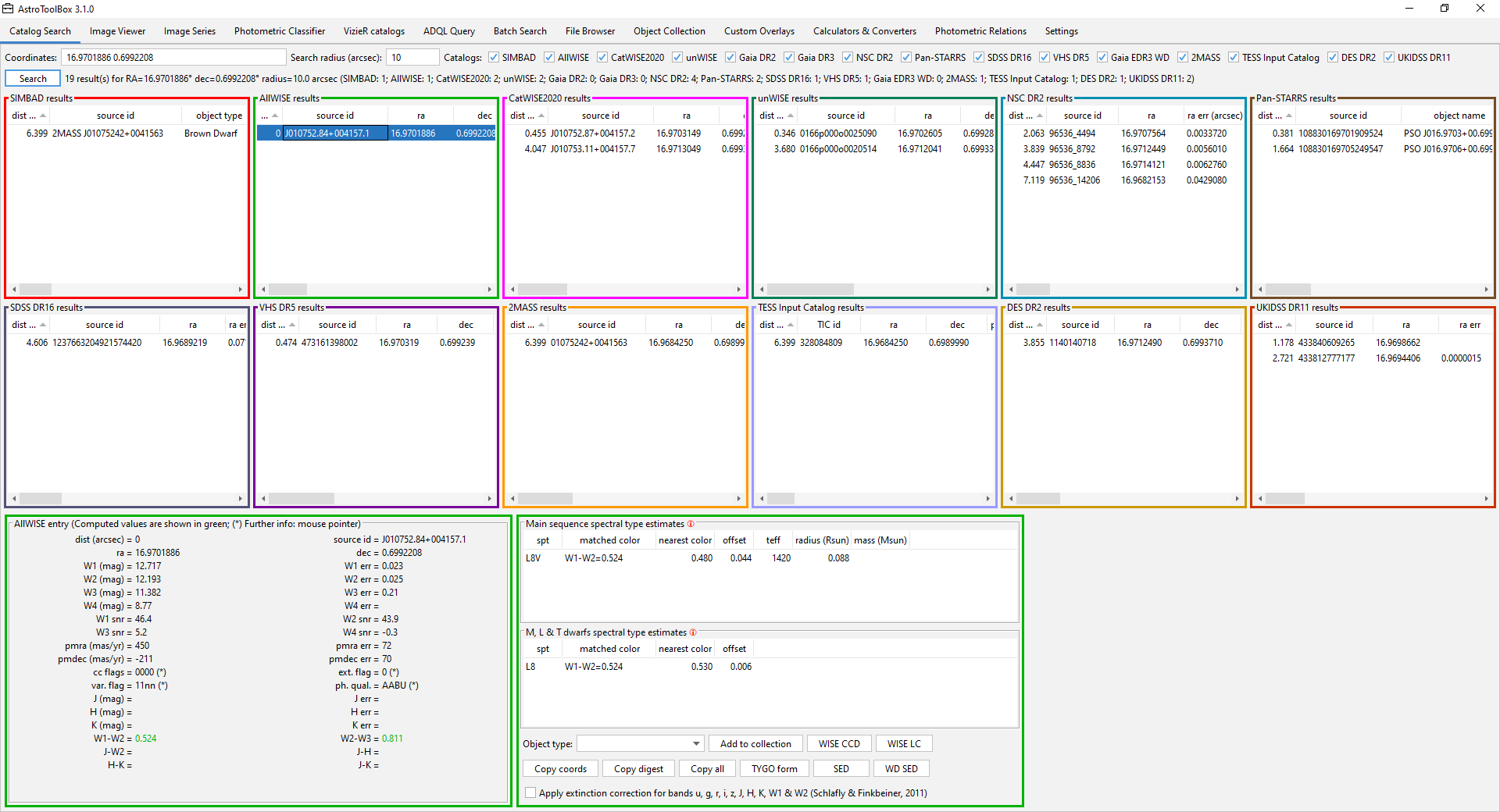 Image Viewer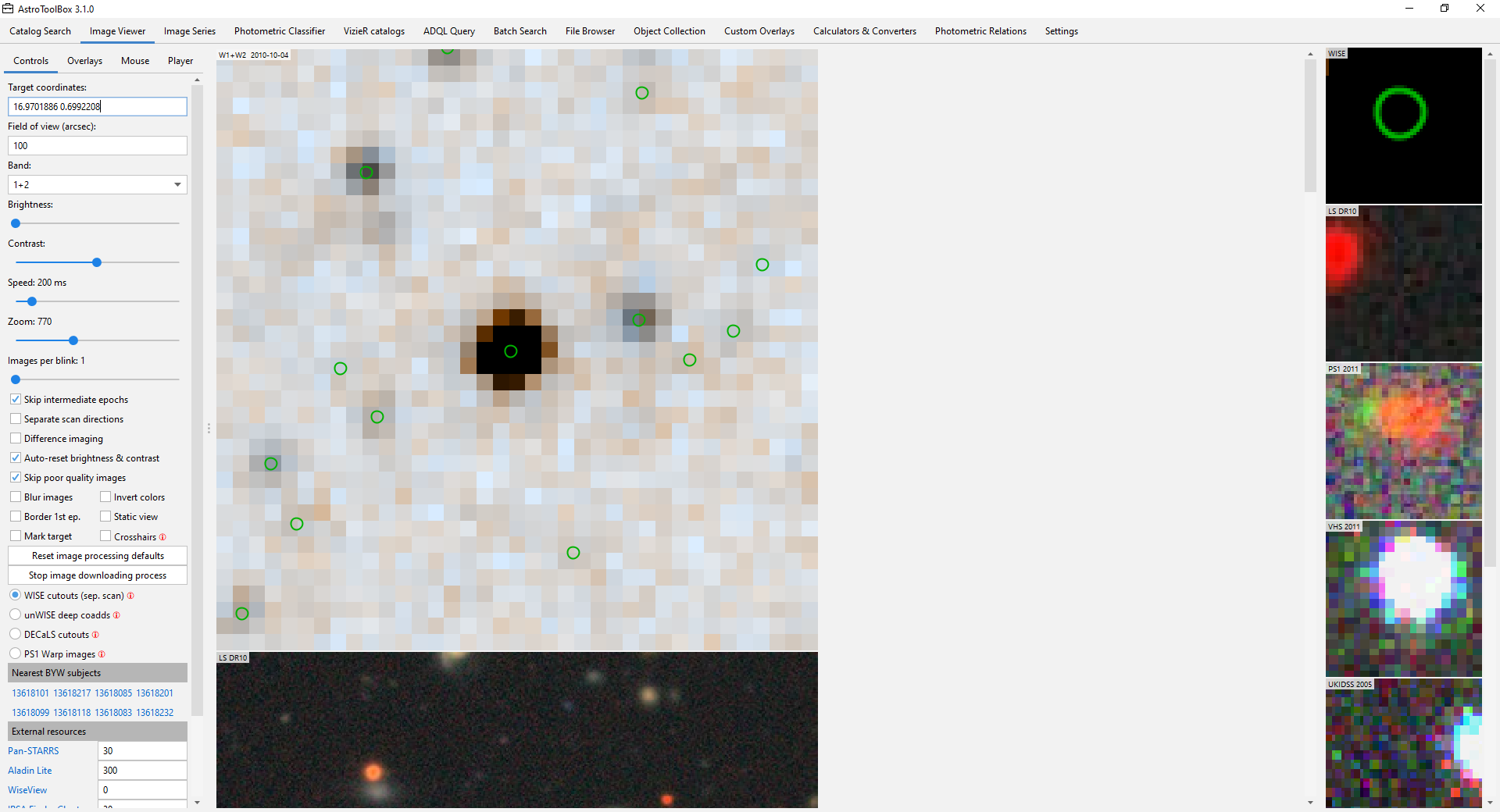 WISEA J085510.74-071442.5: WISE coadds (epochs 2010 & 2014-2020) plus AllWISE overlays (green circles)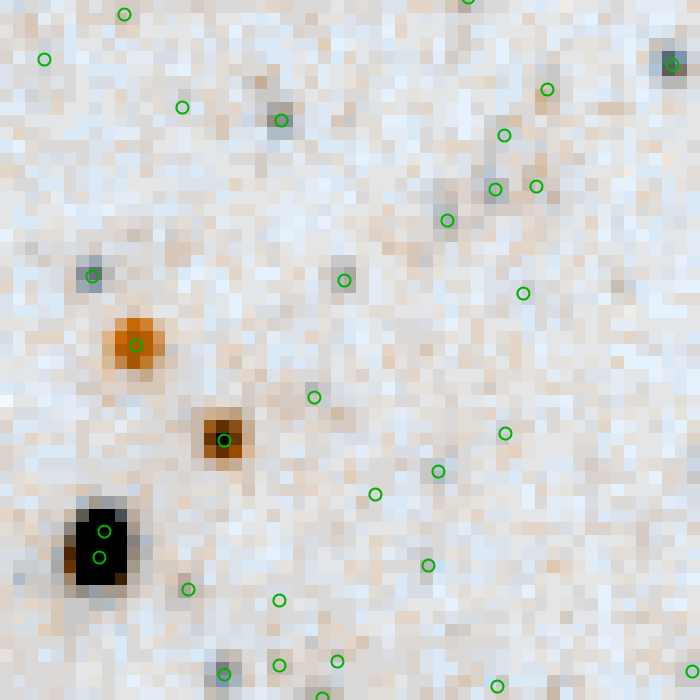 Image Series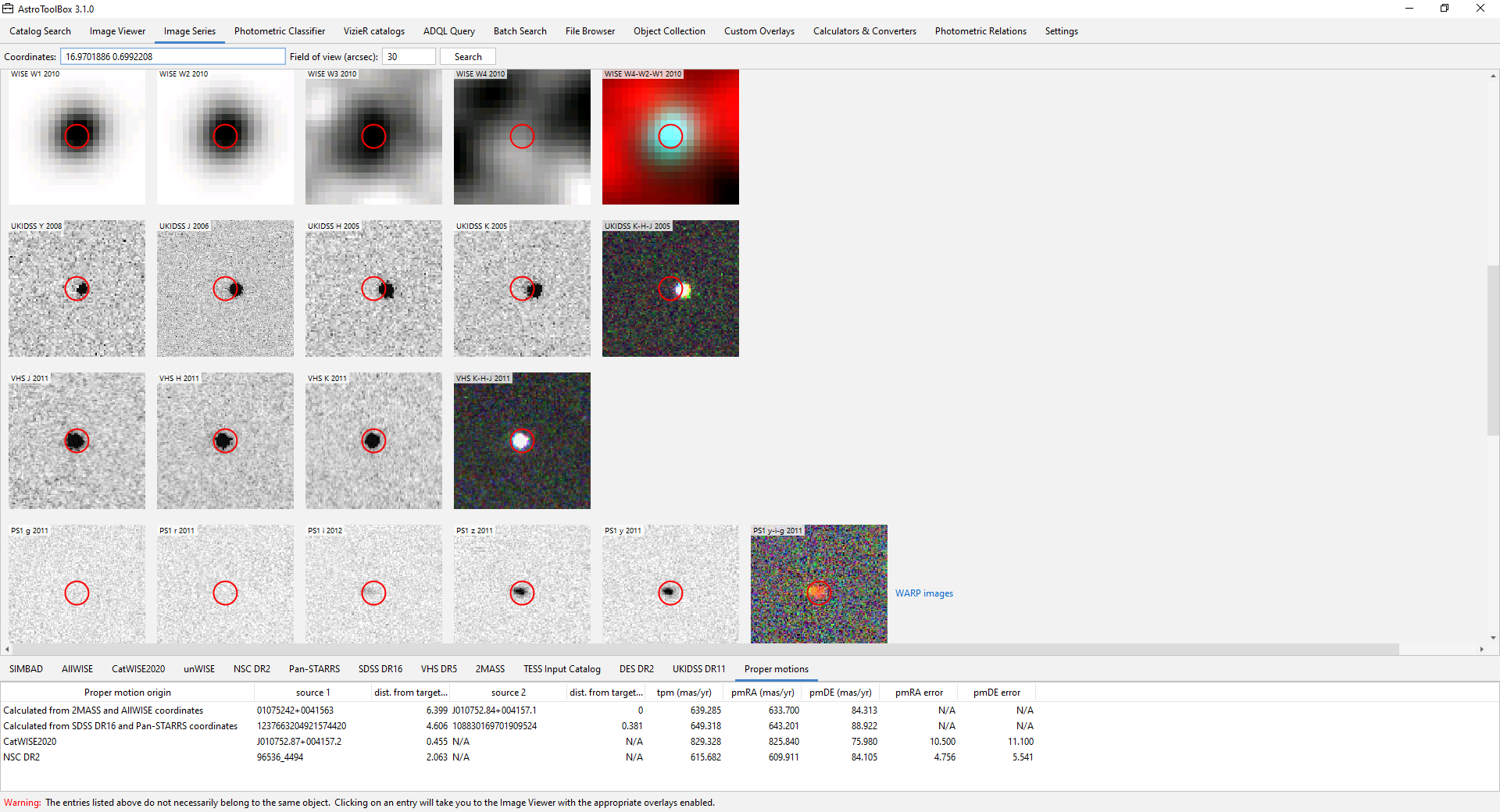 Photometric Classifier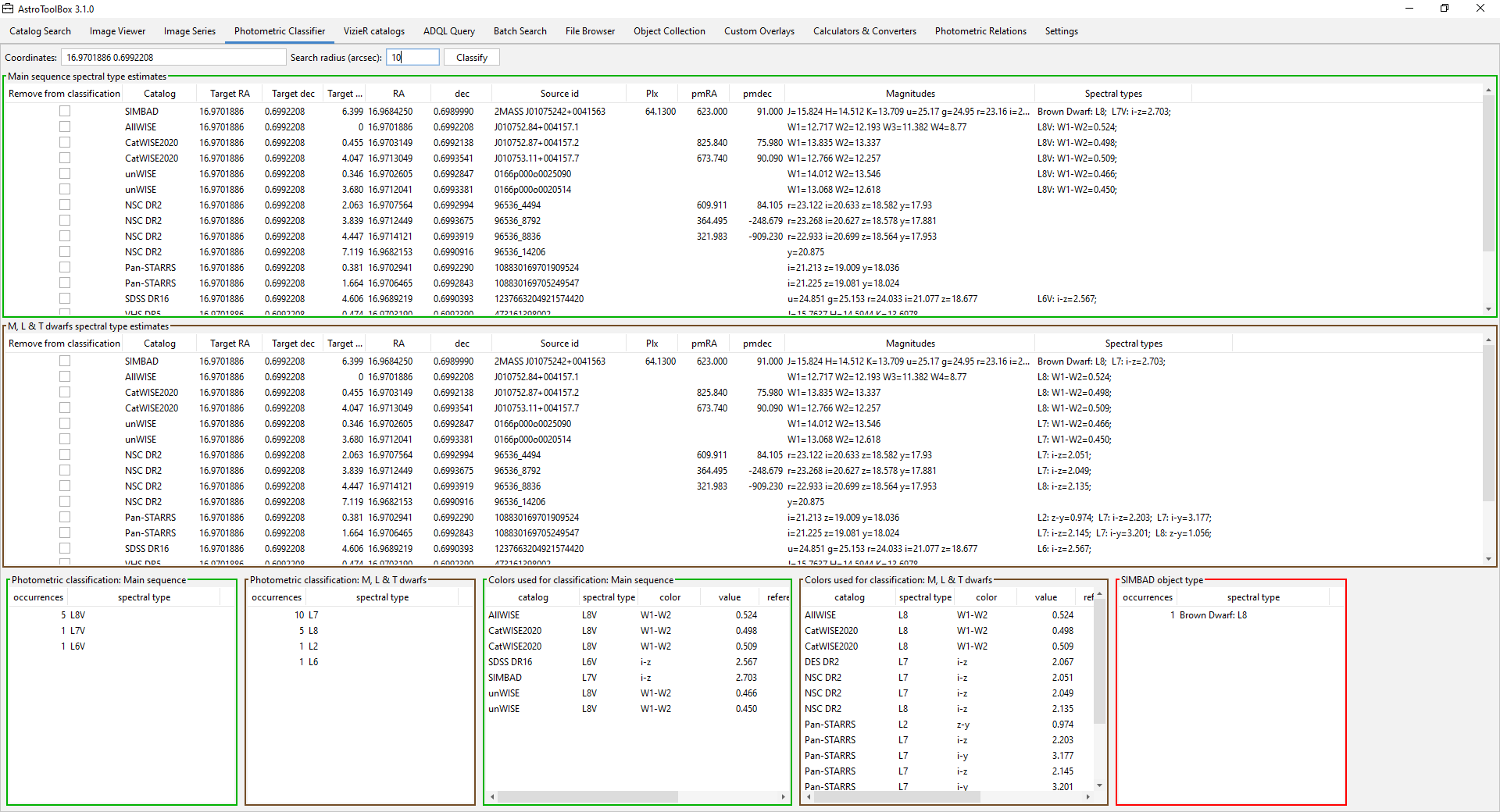 ADQL Query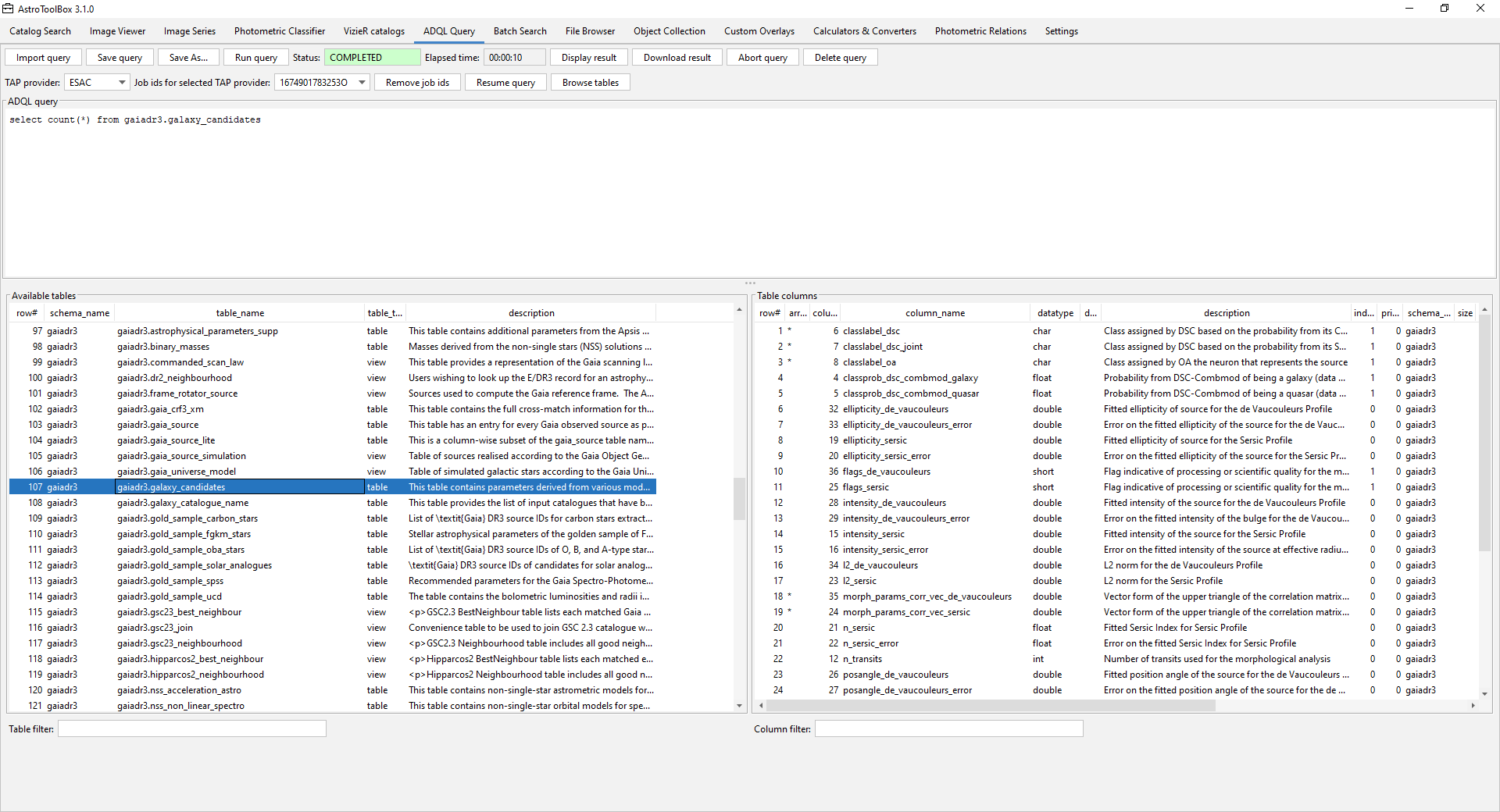 Batch Query
File Browser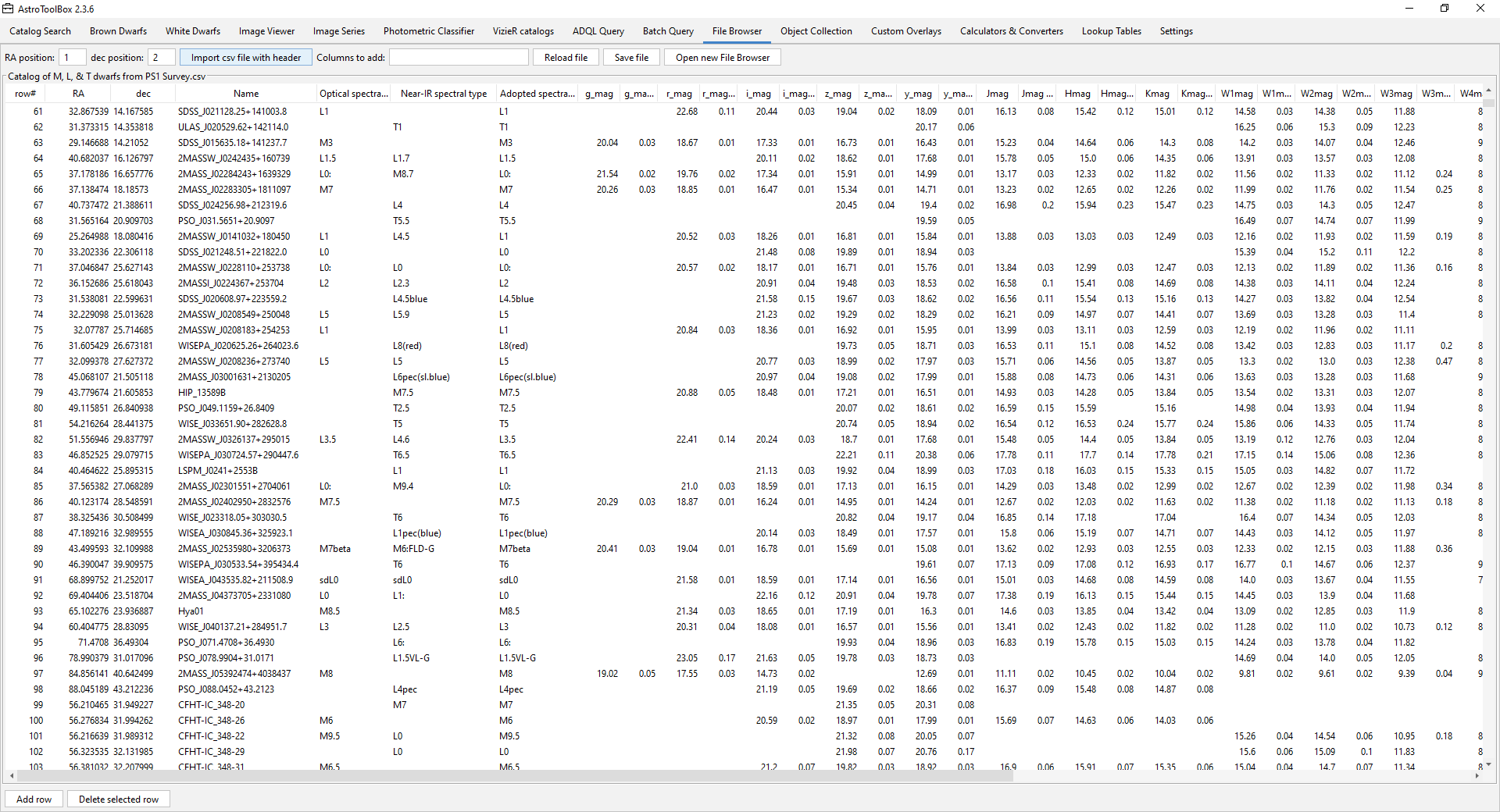 Custom Overlays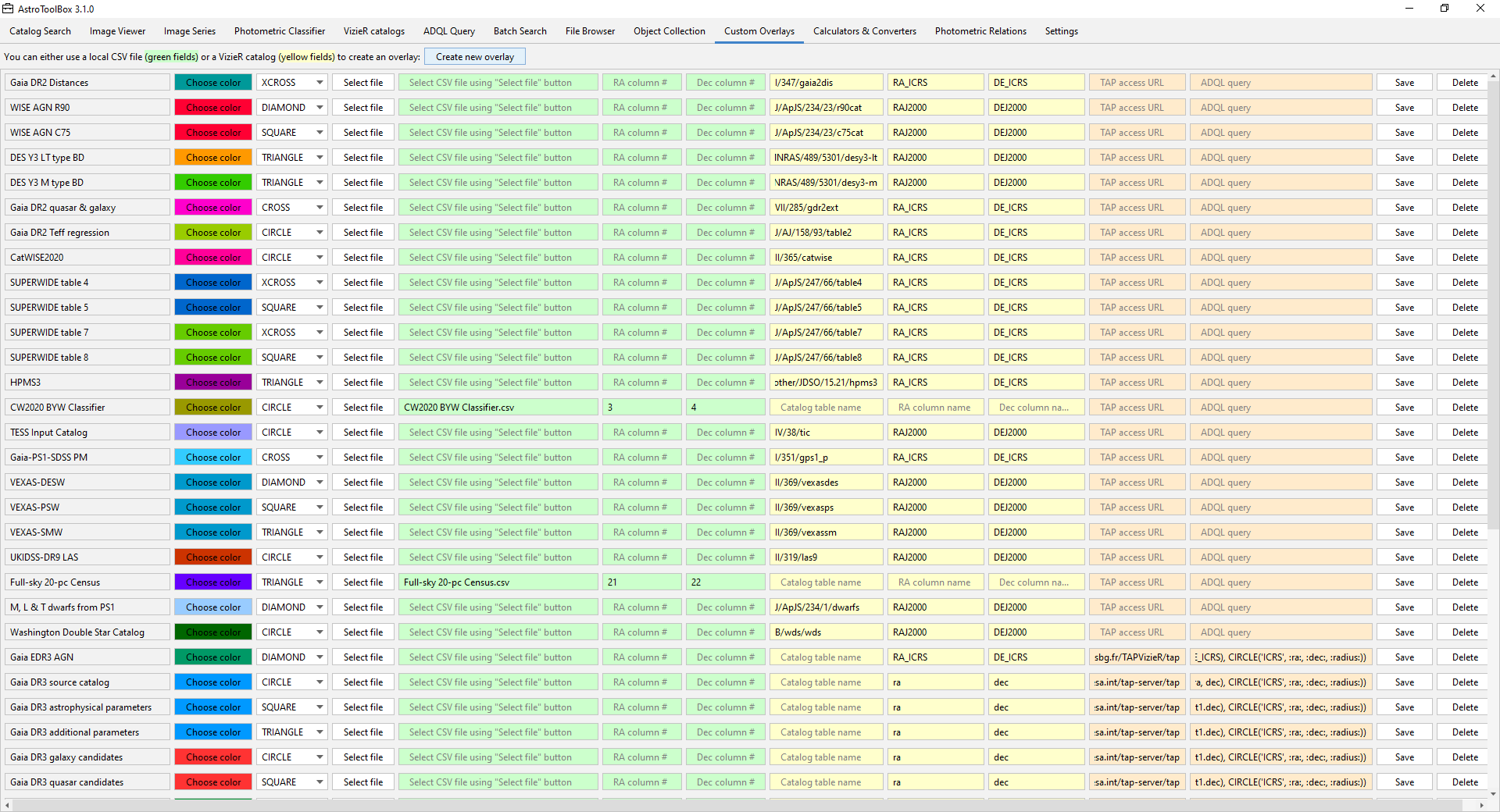 Calculators & Converters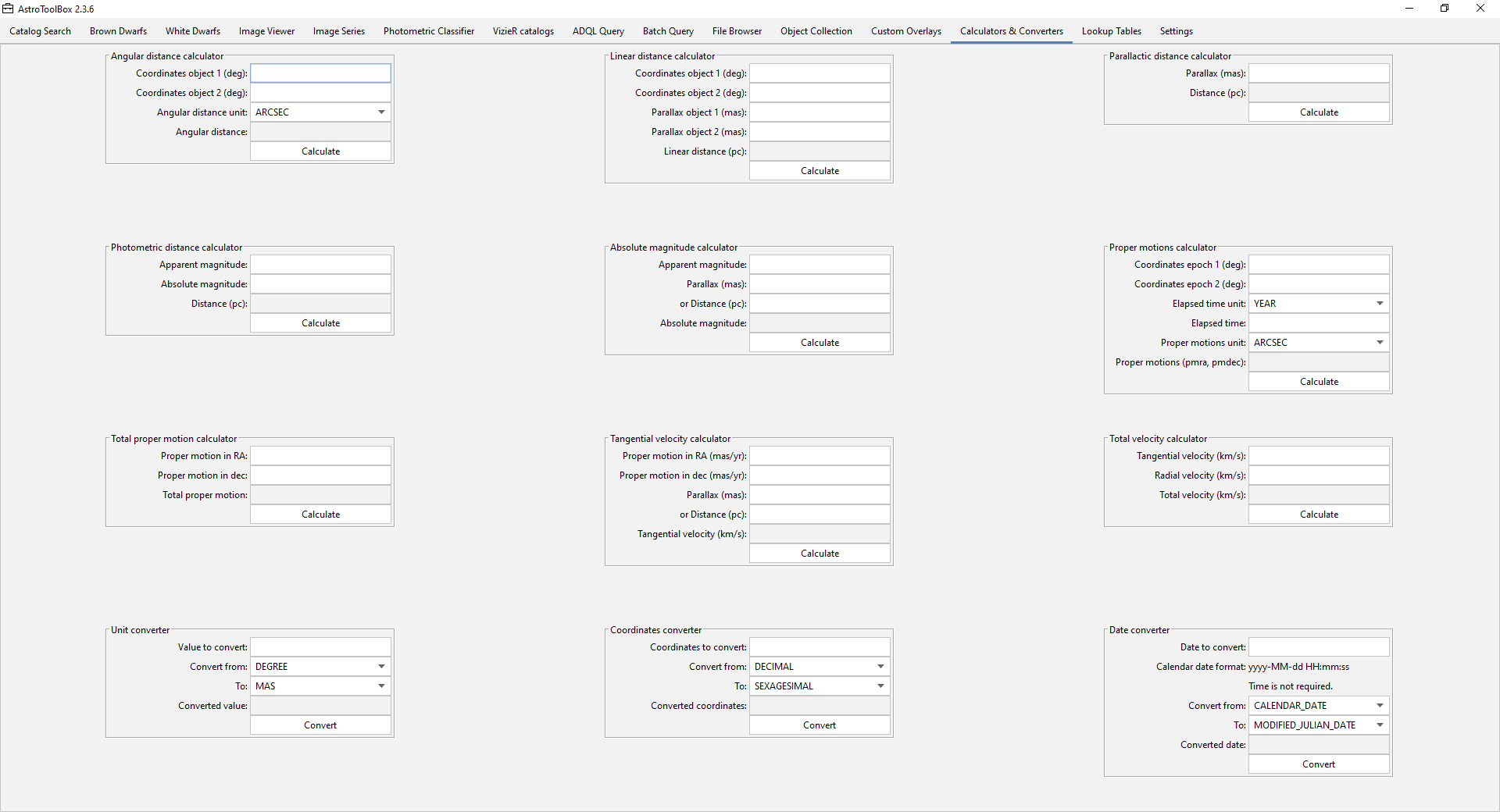 SIMBAD Measurements & References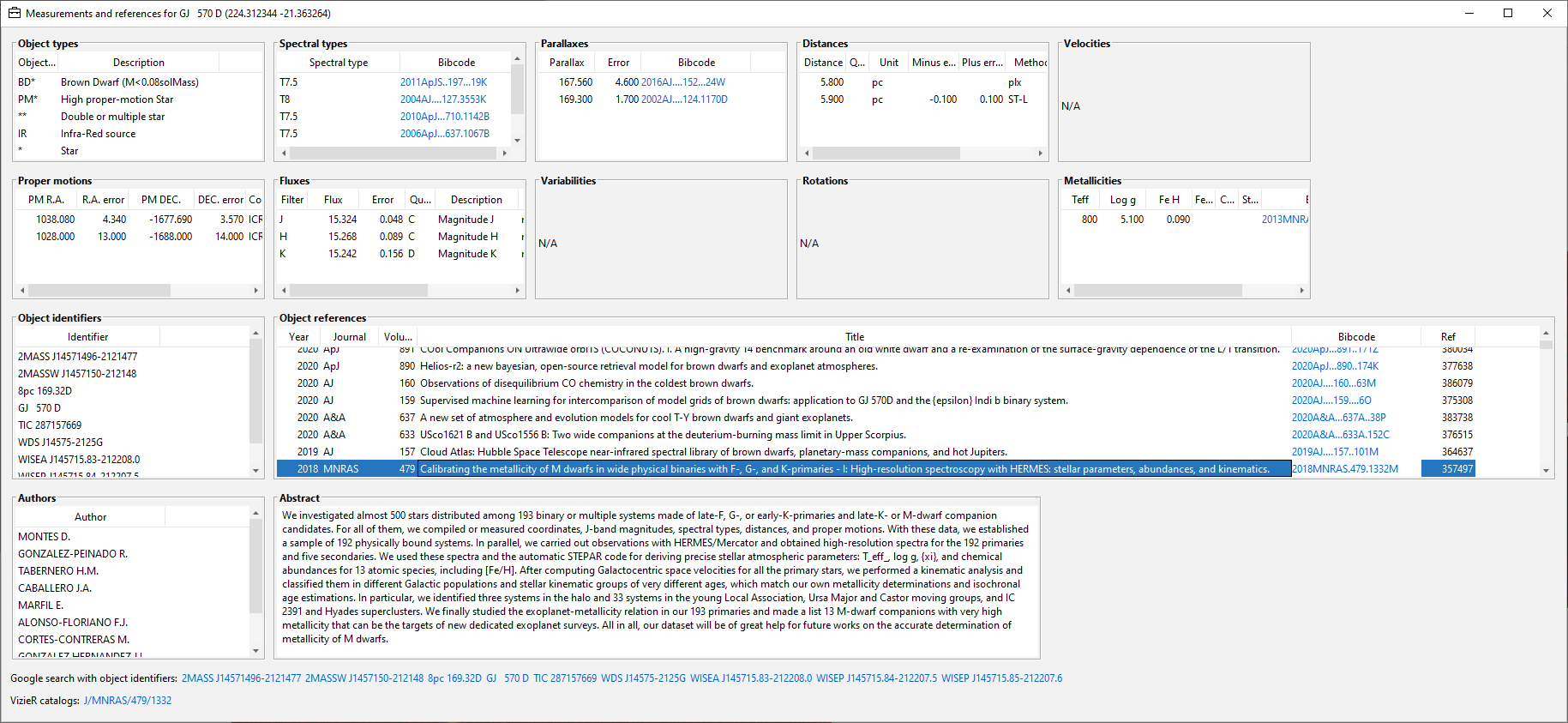 SED fitting for ultra-cool dwarfs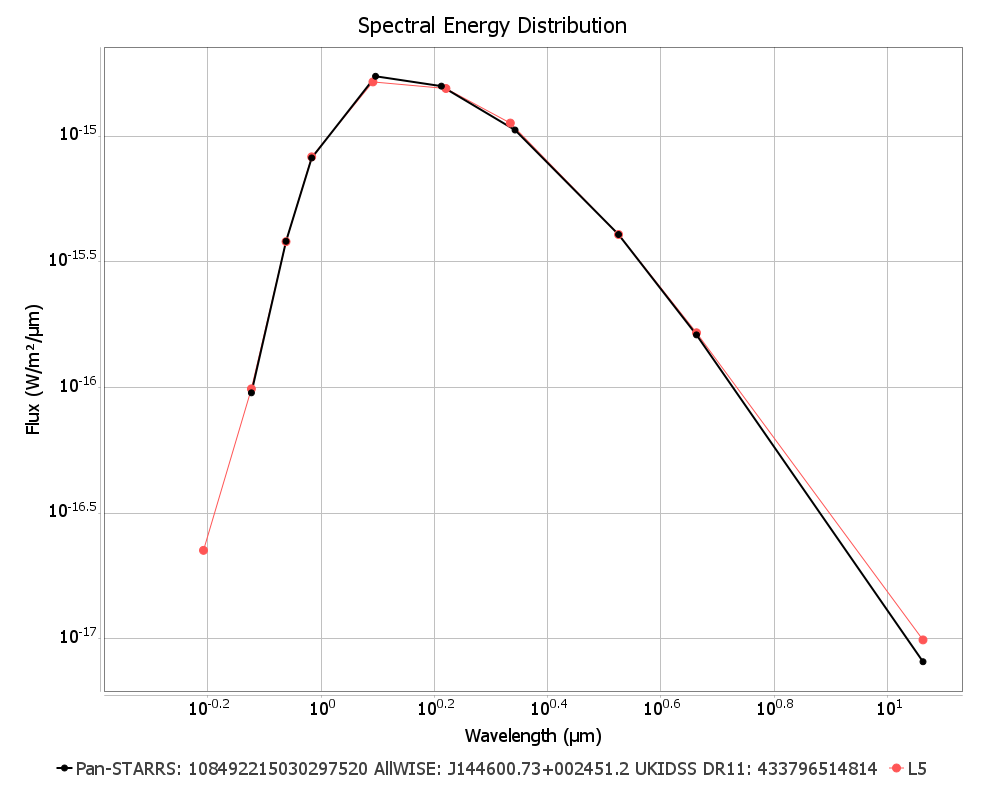 SED fitting for white dwarfs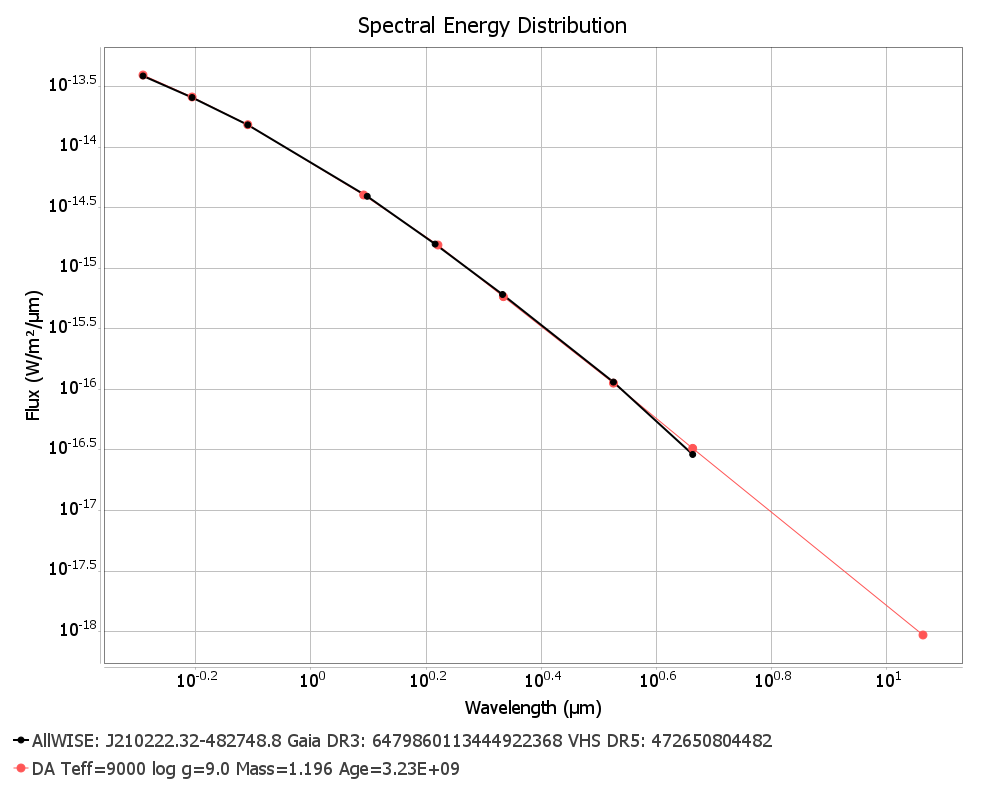 Gaia CMD with overplotted M0-M9 spectral types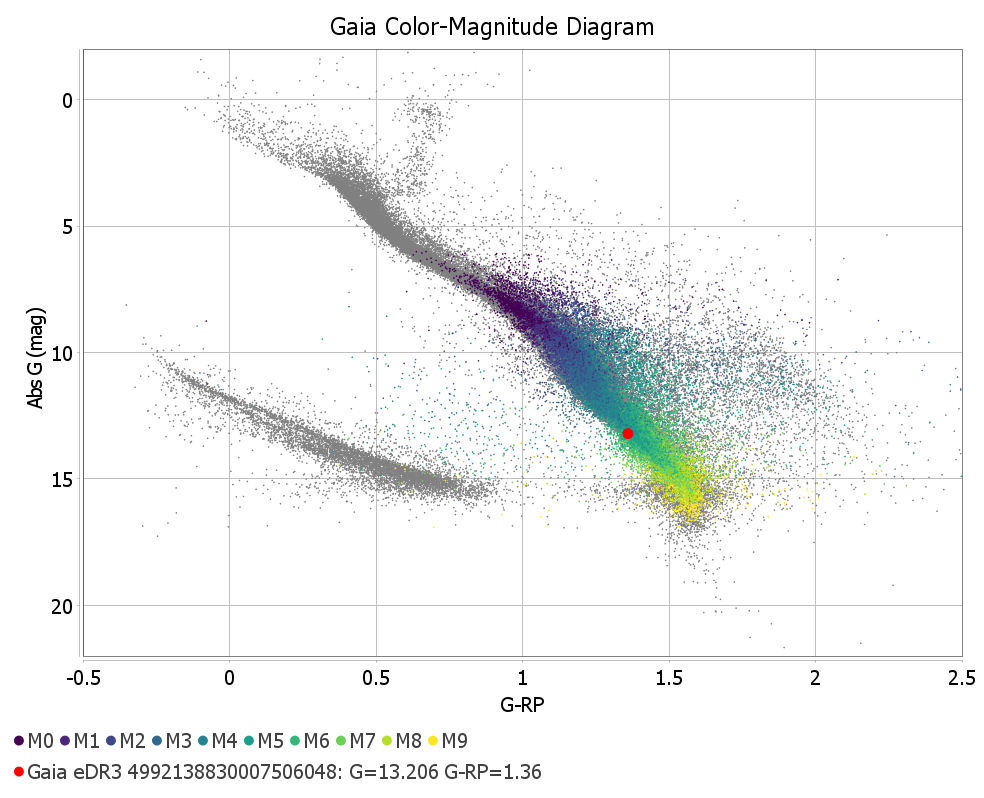 Gaia CMD with overplotted Montreal Cooling Sequences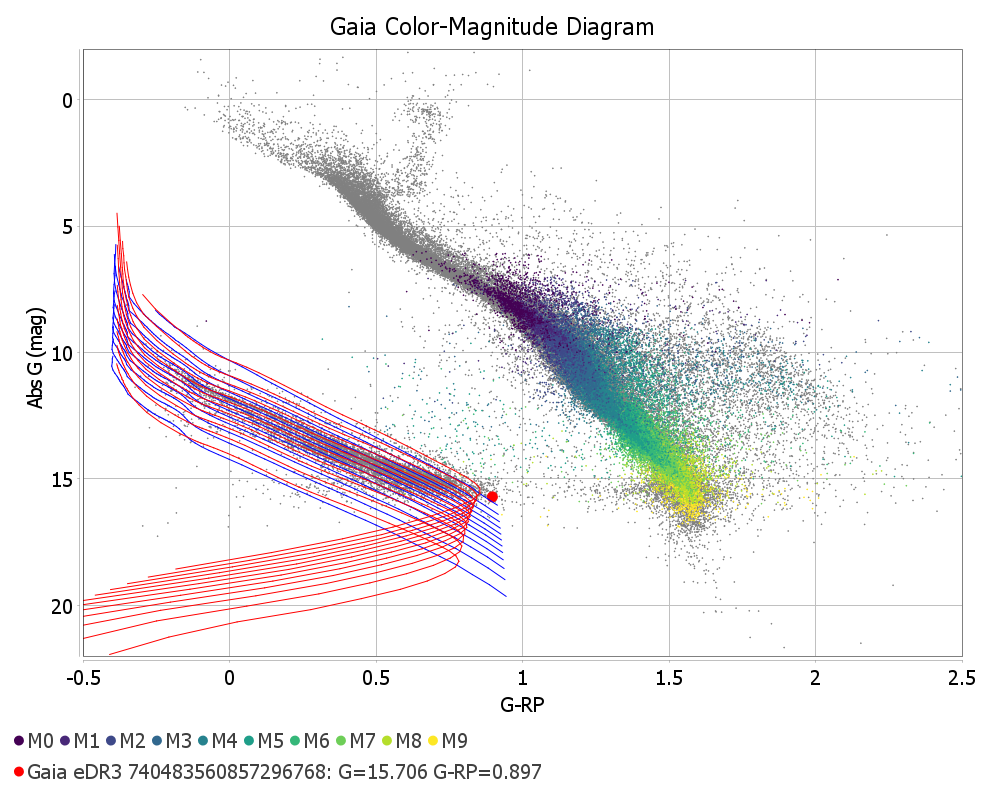 MIT License
Copyright (c) 2021 Frank Kiwy
Permission is hereby granted, free of charge, to any person obtaining a copy of this software and associated documentation files (the "Software"), to deal in the Software without restriction, including without limitation the rights to use, copy, modify, merge, publish, distribute, sublicense, and/or sell copies of the Software, and to permit persons to whom the Software is furnished to do so, subject to the following conditions:
The above copyright notice and this permission notice shall be included in all copies or substantial portions of the Software.
THE SOFTWARE IS PROVIDED "AS IS", WITHOUT WARRANTY OF ANY KIND, EXPRESS OR IMPLIED, INCLUDING BUT NOT LIMITED TO THE WARRANTIES OF MERCHANTABILITY, FITNESS FOR A PARTICULAR PURPOSE AND NONINFRINGEMENT. IN NO EVENT SHALL THE AUTHORS OR COPYRIGHT HOLDERS BE LIABLE FOR ANY CLAIM, DAMAGES OR OTHER LIABILITY, WHETHER IN AN ACTION OF CONTRACT, TORT OR OTHERWISE, ARISING FROM, OUT OF OR IN CONNECTION WITH THE SOFTWARE OR THE USE OR OTHER DEALINGS IN THE SOFTWARE.